WHO ARE WE?
About us
For the past five years, we have successfully strengthened our position on the Czech market and grown our customer network.
We specialise mainly in corporate clients operating in the Czech Republic.
E-Payroll is first and foremost about friendly and professional people. Even though we have many years of individual experience, we still strive for constant improvement.
About our founders
Pavel is a proud father of two who simply can't stand still for a moment. Jitka is the calm polar opposite that brings along peace and tranquility. Just a brother and sister who understand and trust each other. The opportunity to carry on the torch of a long-term family tradition in the field of accounting and tax consulting is priceless to them. E-payroll would probably never have seen the light of day without the experience these two have had. They know that without each other they wouldn't have built an industry leader and the e-payroll business wouldn't be as strong.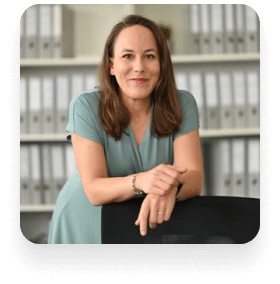 Jitka Pávková
Why did you start/join the company?
The main reason for founding e-payroll was my enthusiasm for payroll accounting and HR. I've always been a curious person and I enjoyed working with external accounting suppliers. I observed the way they worked and determined what could be done better, as well as what the clients were missing on the market.
What are your most important values?
Loyalty and discretion. Justice and honesty.
Why do you get up for work in the morning?
I can't even imagine it being otherwise... Just because I want to and I enjoy it.
What do you do for fun?
I'm a bookworm, I love to read and I've completely given up television.
I love to hike in the mountains. But I also like good food, coffee and wine.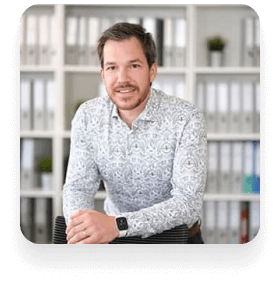 Pavel Pávek
Why did you start/join the company?
I never dreamed that I would start a payroll company and venture into a field that is dominated by women. I studied engineering and have previously occupied a few manager positions. This did not predestine me to lead people, let alone to start a company which would deal with accounting. However, with my sister Jitka, everything fell into place, as we started to create a new future. We wanted to rethink the whole philosophy of these services. Nothing on paper, only take advantage of all technology available on the market, apply them to payroll outsourcing, while maintaining the magic of personal communication.
What are your most important values?
Responsibility and reliability. Justice and, of course, family.
Why do you get up for work in the morning?
To be around people, to build new relationships and a great company. And (according to Jitka) also to get my cold shower every morning!
What do you do for fun?
I spend time with my family and I enjoy everything from hiking, cross-country (and regular) skiing to cycling, motorbikes, music, books, socializing, but also hard work and DIY activities. I dislike boredom - or actually, I don't know what that is, so I take it back.

Because our customers trust us

We believe that confidential cooperation is the way to go
We strive for friendly and positive cooperation
We are proud
BECAUSE HIGH QUALITY OF SERVICES IS IMPORTANT TO US
We too, must have inspectors to ensure we provide the highest quality of service. We have been cooperating with one of the world's most important manufacturers of automotive plastic parts, Simoldes, since the opening of their new production plant in the Czech Republic in 2015. Working with manufacturers in the automotive industry is always an exciting challenge for us.
BECAUSE TIME AND SPEED ARE IMPORTANT TO US
Outsourcing payroll accounting was a clear choice for the world leader in the production of brake systems. Together with them, we share a desire for success in an everyday spirit of friendly cooperation.
MORE QUALITY FOR YOUR LIFE
Just as LR Health & Beauty believes only in quality products, we know that quality service is the only way. Payroll outsourcing is not just for engineering giants and technology companies. LR Heath & Beauty, which is one of the largest global companies in direct sales of pharmaceutical and cosmetic products, also placed its trust in us.
BECAUSE SYSTEM, OVERVIEW AND INNOVATION ARE IMPORTANT TO US
We are a service provider for the Kardex Group, a global supplier of logistics systems, warehousing solutions and material handling systems.

BECAUSE SAVERA TAKES THE TIME
Savera is well aware that the best and quickest way to the top is payroll outsourcing, just like the elevator in a skyscraper. Savera Components has chosen the Czech Republic for its new plant. This is Savera's first production plant for elevator components in Central and Eastern Europe. Warido has succeeded as a supplier of external payroll accounting and we are happy to share a common path.

Because Tieto knows that payroll outsourcing, just as IT, is the future.
Tietoevry is creating a digital future for business. Tietoevry is a leader in digital services from Finland, a software with local reach and global abilities.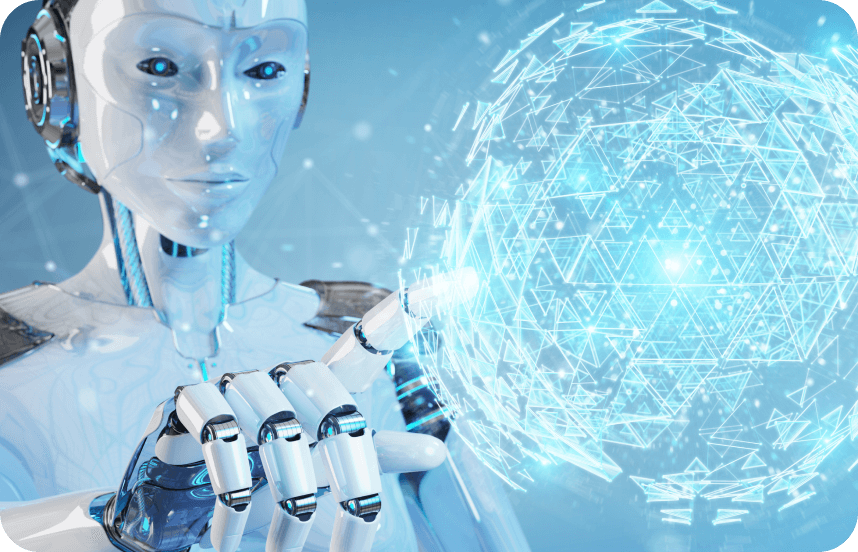 GET IN TOUCH
Not yet our client?